Hell Awaits is a column by Kim Kelly and Andy O'Connor that shines a light on extreme and underground metal. This week, Andy recommends new releases from Enabler, Graves at Sea, Desecresy, and more. Welcome to Hell.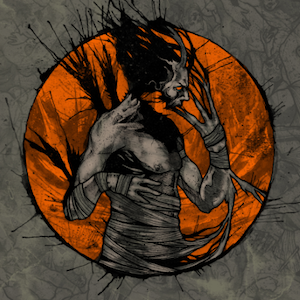 Enabler: "Balance of Terror"
Milwaukee-based trio Enabler gained recognition partially because of their ripping metallic hardcore tunes, but they also had Fall Out Boy's Andy Hurley on the drums. While he held it down, some listeners were dismissive of a guy from a popular emo band playing in a newer hardcore trio. Now that he's out—he was replaced by The Ox King's Ryan Steigerwald—we can solely focus on the tunes. They're set to release their next album, La Fin Absolue Du Monde, through the Compound and Creator-Destructor on May 27. "Balance of Terror" is the sixth track from the record, and this mid-paced stomper features clean vocals from bassist Amanda Daniels. It's also got a bit of noise-rock influence, no coincidence since Today is the Day's Steve Austin mastered the record. With all this, "Terror" hints at anthemic qualities. Even without a famous member, they've still got it.
Embed is unavailable.
Graves at Sea: "Betting on Black"
Portland-via-Bay Area doom group Graves at Sea broke up in 2008, but reformed around 2012 and are just now releasing new material. In addition to their This Place is Poison EP released this month, they've got a split with Sourvein coming out May 13 through Seventh Rule. "Betting on Black" leads off the split and shows that they haven't changed a bit in their absence. They still stretch out Grief-like sludge, and Nathan Misterek's vocals still have that raspy black metal tinge to them. It's got that earthy misery that you want from sludge, pain born from bad breakups and worse whiskey hangovers. Graves at Sea also sound revitalized with the addition of bassist Jeff McGaritty and drummer Bryan Sours. Boogie to these blackened rhythms.
Embed is unavailable.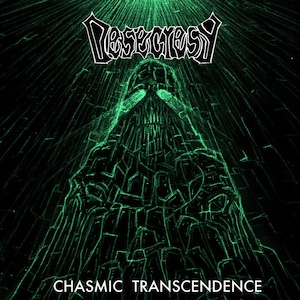 Desecresy: Chasmic Transcendence
Desecresy is a death-metal duo from Finland, and they're quite aware of their lineage, taking a lot from Demigod, Convulse and early Amorphis. Chasmic Transcendence, their third full-length, was released this month through Xtreem Music, a Spanish label that has supported the Finnish scene by releasing material from Demigod, Winterwolf, and Adramelech, as well as a reissue of Demilich's seminal Nesphite. Like most good Finnish death metal, it's doomier and slightly psychedelic, allowing riffs to ride and breathe. Lower chugs tend to feel disembodied rather than outright punishing. Tommi Grönqvist, who handles all instruments except for voice, does write shorter songs that lend to a somewhat punkier atmosphere, but Transcendence's 42-minute running time still leaves you with something to chew on. Jarno Nurmi's vocals aren't the subsonic growls of Demilch's Antti Boman, but they most register on the lower end of the spectrum. If you find the Swedish brand of melodic death too saccharine, this may be the perfect compromise.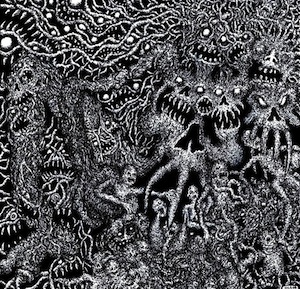 Gatecreeper: Gatecreeper
When is Arizona going to have its metal renaissance? Sweltering heat and shitty politics proved a boon for Florida in the 90s and present-day Texas, so it's time for Arizona to lead the charge. Gatecreeper, a new death metal quintet, may be one of the most promising bands from the state in a while. They just released their self-titled debut EP, and if you're holding out for a Carnage reunion, don't. Gatecreeper do that style exceptionally well, invoking all the best of early Swedish death metal while maintaining an "usurp the throne" attitude. When one sounds like they're not just interested in jacking Entombed's swag, this Occam's Razor approach is effective. If there's one highlight to point out, it's the closing groove of "Slave", which has a loop-ready quality much like the main riff of Pentagram's "Death Row". While speeding up Swedeath riffs is often cool, some bands lose sight of how hypnotic those riffs can be. Thankfully, Gatecreeper doesn't.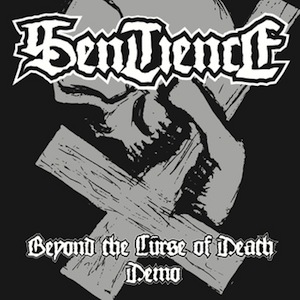 Sentience: Beyond the Curse of Death
Dan Swanö, best known as the former guitarist and vocalist of melodic death-metal band Edge of Sanity, is still one of the busiest dudes in metal, but lately he's been spending more time behind the scenes. He's plenty involved in mixing and mastering, and one of his recent clients is New Jersey's Sentience. Most dudes of Swanö's stature don't provide mastering for demos, so you know this has to be ace material. This sounds like a fully fleshed-out EP rather than a demo. Matt Moliti, who handles all guitars, bass, drum programming, keyboards and vocals, has does an impressive job capturing the Swedish spirit that extends beyond the HM-2. The title track is a more straightforward rager, but as Curse progresses, more textures come forth and give the album character, even in as something brief as the organ break in "Beneath a Bleeding Moon". This may be the new Edge of Sanity we've been looking for, which is probably why Swanö was so eager to work on this.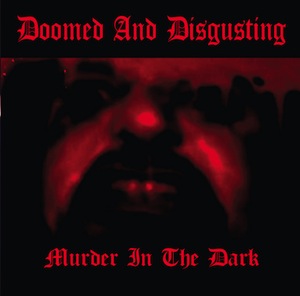 Doomed and Disgusting/Sadistik Exekution Split
As I mentioned in my review of Impetuous Ritual's excellent new album Unholy Congregation of Hypocritical Ambivalence, Australia has some pretty out-there death metal. Sadistik Exekution are the godfathers of this movement, and Nuclear War Now! Productions recently released a split containing their 1991 demo Suspiral, and new material from bassist Dave Slave's solo project Doomed and Disgusting. While Suspiral isn't as chaotic as what the band would eventually become, you can see the roots of their madness. Rok's layered vocals, while still budding, still lend to a sense of psychosis in the music. The thin buzz from Rev. Kriss Hades' guitar give the music a more black-thrash feel too. Doomed and Disgusting, as one might be able to tell from their name, take it a lot slower than Sadistik Exekution. There still remains a blackened presence, especially in Slave's vocals and the overall de-emphasis on low end. That may sound like an insult for a doom band, but Slave's commitment to a haunted atmosphere says otherwise. This split offers another gaze into the exciting past and future of Australian metal. (Slave also has some pretty entertaining shred demonstrations worth your time.)